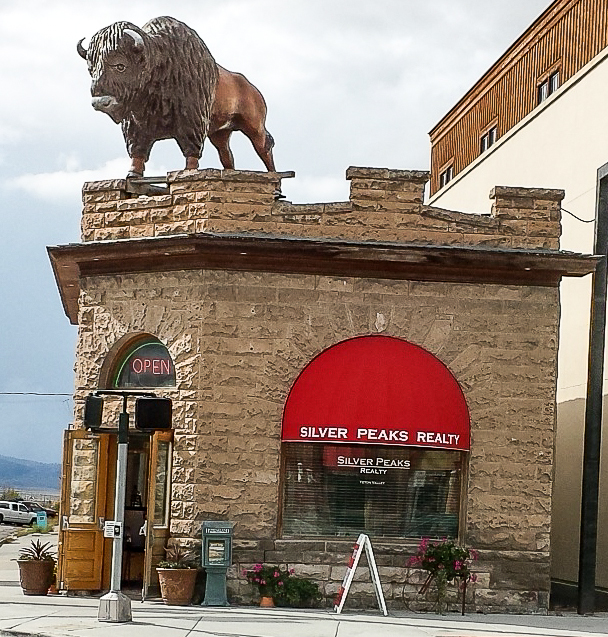 Broker Lora Davis' Teton Valley real estate career began in early 2005. The market was just beginning to pick up and soon a real estate frenzy began. Initially, Lora planned on selling real estate part time. However, that plan faded with the market boom and she quickly found that increasing demand necessitated that she become "more than full time." Teton Valley was experiencing explosive growth from 2005 to 2007 as was Lora's real estate career. It was a tremendous time to learn the business and she quickly became a top producing agent for her brokerage.
In 2007, Lora opened Silver Peaks Realty and hired 3 new agents. In hindsight, it was not the best time to have started a new real estate brokerage. As the recession hit and real estate began to melt down, they experienced significant challenges. The dedication and hard work the team put in allowed Silver Peaks to emerge as a definite player in the Teton Valley real estate market. By 2010, Silver Peaks had closed more transactions than any other brokerage in Teton Valley, outselling offices with nearly five times the number of agents.
Lora attributes the success of Silver Peaks to the fact that, even as the real estate market was undergoing huge changes during the 2008 recession, she and her agents were looking into the future to determine what trends were emerging. Those trends happened to be short sales and REO's (bank owned foreclosures). They figured that if they were going to weather the storm, then they would have to do the 'hard stuff.' Silver Peaks Realty was the first brokerage in Teton Valley to complete a successful short sale, and one of the first to begin listing REO properties. They have since completed dozens of short sales and are one of the highest REO listing and selling offices in the marketplace.
As the real estate market has improved, Silver Peaks Realty continues to place high importance on the genuine relationships that they develop and maintain with their customers. They consistently go above and beyond to ensure a successful transaction every time.
Silver Peaks Realty is now located at the main intersection in Driggs, Idaho, in the most iconic building in Teton Valley, "Under the Buffalo." To this day, the Silver Peaks Team remains a top brokerage in the greater Teton area. They are recognized area-wide for their commitment to provide the best real estate service in the industry and for providing value to their Buyers and Sellers.
Silver Peaks Realty
Mission Statement
We recognize that developing solid long-term relationships is key to our success.
We commit to providing value in our services by applying
open communication, honesty and integrity
in all of our interactions with customers, clients and other real estate professionals.
Creating an exceptional real estate experience for Buyers and Sellers
is our number one priority.


10 North Main Street
Driggs, Idaho 83422
United States